Welcome to Edge Dance!
Meet Our Staff
Artistic Director
Cyndi Scott has had many roles in Canada's professional dance community.  Currently she is the Artistic Director for the Edge School and the Director of Dance Development for the Calgary Stampede.  With twenty- five years of experience developing dancers from their first steps to the professional level Ms. Scott brings a passion and dedication to the art.
At the age of nineteen, while still an undergraduate at the University of Calgary, she founded Airborne Dance Studio where she was Artistic Director from 1996 – 2008. In that role she earned a reputation for developing dancers with strong technique and became a sought after choreographer. Her professional career as a dancer, teacher, adjudicator and choreographer has taken her throughout North America and Europe.
Her contribution to the arts community has been recognized by local and national leaders including Calgary's Mayor Nenshi and the Governor General of Canada, Honourable David Johnston.  Cyndi Scott was awarded a Global Arts award in Los Angeles in 2012.
Her choreography has been featured in the Opening Ceremonies for the Special Olympics, World Police and Fire Games, the Jimmie Slyde Institute in Barcelona Spain and professional fundraising events supported by Prince, Calvin Klein, and Wayne Gretzky.
Her students have been successful in achieving professional dance careers including SYTYCD Canada season 2 winner (Tara Jean Popowich), Odyssey Dance Theatre (Breanne Wilson), X Factor (Amy Gardner) & Kylie Minogue (Janelle Lancaster).
Ballet Principal
A native of Toronto, Caitlin Lockwood began her training at the George Brown College School of Dance (academy for Ballet Jorgen) before moving to Vancouver and graduating from the Goh Ballet Academy in 2000. With the Goh Ballet, she performed in their 25th Anniversary Gala, in Las Vegas, and toured 7 cities including Shanghai and Beijing in China.
Upon graduation, Caitlin went on to perform soloist roles with Laura Alonso's Centro Pro Danza (Cuban Ballet, Havana). Returning to Canada, Caitlin performed with the Ontario Ballet Theatre (Toronto), Ballet Kelowna, Ballet Victoria, guest soloist with Mission Dance Company, soloist with Ballet Ouest (Montreal) and appeared in the 2010 Vancouver Olympic Opening Ceremony with Alberta Ballet and Ballet BC alongside Sarah McLaughlin.
Caitlin has choreographed and danced in numerous runway shows for Redken 5th Ave (Toronto), and danced on screen in CBC's "Tonya Lee Williams Gospel Jubilee" and the feature film "Life with Mikey". During her career, Caitlin enjoyed performing featured roles and repertoire including: Don Quioxte (Queen Dryad), Coppelia (Prayer), The Sleeping Beauty (Diamond Fairy), The Nutcracker (Rose Fairy, Arabian Princess, Candy Cane Soloist, Snow Soloist) Serenade (Balanchine- 4 Russian Girls), Grand Pas de Quatre (3rd Solo), The Four Seasons (Spring), Bird Song (Principal), La Bayadere, Swan Lake, Alice, Carmen and Paquita. She has also performed various classical, contemporary, modern and jazz works by distinguished choreographers Jean Grand-Maitre, Bengt Jorgen, Crystal Pite, Maurice Causey, Joe Laughlin, Chan Hon Goh, Choo Chiat Goh, Lynn Sheppard, Lynn Cote, Kathleen Rea, Michael Downing and Sylvie Bouchard, amoung many others.
Now retired from the stage and teaching full time, Caitlin has taught for several schools in Vancouver, Calgary and Kelowna, including the Canadian School of Ballet, Airborne Dance Centre and Decidedly Jazz Danceworks, and currently leads the Ballet Progamme at Edge School.
Dancing since the age of three, Rylee trained competitively for fifteen years in numerous disciplines under the direction of Cyndi Scott. She trained in many different syllabuses including ADAPT and RAD, and held many titles from various competitions across North America. Rylee has traveled across the USA, London, and Barcelona to further her dance knowledge and learn from successful teachers in the dance community. She has performed at the Jimmy Slyde Institute, and three different shows as a member of the O2 Dance Company.
Upon graduation from the Edge School for Athletes, Rylee attended the University of Calgary in the Haskayne School of Business to obtain her Bachelor of Commerce degree, while continuing to stay involved in the dance community. Her teaching career began at Edge School in Fort McMurray and various studios in the Calgary area. She then served as a faculty member for The Young Canadians, and Dance Director of the Calgary Stampede Showband. Rylee has since found her way back to Edge as a dance instructor and choreographer.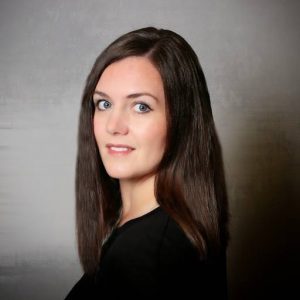 Originally from Lethbridge, Alberta, Melodie began dancing at the age of five under Kim Ully and RAD Examiner Jacqui Stuart. She spent numerous summers attending the Royal Winnipeg Ballet School and the Banff School of Fine Arts on scholarship. Upon graduation, Melodie was invited to join The Banff Festival Ballet as an apprentice dancing George Balanchine's Allegro Brilliante and works by Gioconda Barbuto and Joe Laughlin. She then went on to dance and tour with many professional companies over a 13 year span including the Goh Ballet, Ballet North and Alberta Ballet.
Melodie has danced a wide range of Repertoire, some of her favourites being Petipa's La Bayadere, Julie Adam's Chameleon and Balanchine's Tarantella and Rubies.  Her career has also encompassed a 2 year Professional study with Decidedly Jazz Danceworks, and many Independent works throughout Calgary finishing with Tokyo Disney Sea's Broadway Review Encore. Upon returning from Tokyo, Japan, she was accepted into the Professional Dancer's Teaching Diploma Program at the Royal Academy of Dance in London, England studying under Lynn Wallis and Hilary Clark.  After receiving her diploma in 2007, Melodie returned to Calgary to embark on her teaching career. She now has students at the Solo Seal level and competing at the Genee International Ballet Competition, Youth America Grand Prix, and professional ballet programs and companies around the world.
Mandy Yip is the creator of the Acrobatic Arts Certification Program and Syllabus, and considered an expert in the art of AcroDance. She is the founder of Acrobatic Arts Inc, and currently manages the program for thousands of dance studios following the curriculum throughout Canada, USA, Australia, The UK, South Africa and over 20 other countries. As the past owner of a highly successful dance studio, she understands the demands for an exceptional product and a well trained dance teaching staff in the studio. Mandy has taught thousands of dance teachers, and provided master classes at Dance Teacher Summit NYC, Dance Teacher Web Live, Dance Teacher Summit LA, Toronto Dance Teacher Expo, Calgary Dance Teacher Expo, Move It Dance Convention London, Victorian Dance Festival Melbourne, and CLI Studios LA.  Mandy has collaborated with Cirque Du Soleil to create unique learning experiences for certified Acrobatic Arts teachers and thier students.   Highly sought for clinics and workshops across North and south America, Europe, Australia, and South Africa, Mandy is known for bringing passion, technique and in-depth practical knowledge to engaging classes.