Edge Studios
Meet our team!
Artistic Director
Cyndi Scott has had many roles in Canada's professional dance community.  Currently she is the Artistic Director for the Edge School and the Director of Dance Development for the Calgary Stampede.  With twenty- five years of experience developing dancers from their first steps to the professional level Ms. Scott brings a passion and dedication to the art.
At the age of nineteen, while still an undergraduate at the University of Calgary, she founded Airborne Dance Studio where she was Artistic Director from 1996 – 2008. In that role she earned a reputation for developing dancers with strong technique and became a sought after choreographer. Her professional career as a dancer, teacher, adjudicator and choreographer has taken her throughout North America and Europe.
Her contribution to the arts community has been recognized by local and national leaders including Calgary's Mayor Nenshi and the Governor General of Canada, Honourable David Johnston.  Cyndi Scott was awarded a Global Arts award in Los Angeles in 2012.
Her choreography has been featured in the Opening Ceremonies for the Special Olympics, World Police and Fire Games, the Jimmie Slyde Institute in Barcelona Spain and professional fundraising events supported by Prince, Calvin Klein, and Wayne Gretzky.
Her students have been successful in achieving professional dance careers including SYTYCD Canada season 2 winner (Tara Jean Popowich), Odyssey Dance Theatre (Breanne Wilson), X Factor (Amy Gardner) & Kylie Minogue (Janelle Lancaster).
Dancing since the age of three, Rylee trained competitively for fifteen years in numerous disciplines under the direction of Cyndi Scott. She trained in many different syllabuses including ADAPT and RAD, and held many titles from various competitions across North America. Rylee has traveled across the USA, London, and Barcelona to further her dance knowledge and learn from successful teachers in the dance community. She has performed at the Jimmy Slyde Institute, and three different shows as a member of the O2 Dance Company. Upon graduation from the Edge School for Athletes, Rylee attended the University of Calgary in the Haskayne School of Business to obtain her Bachelor of Commerce degree, while continuing to stay involved in the dance community. Her teaching career began at Edge School in Fort McMurray and various studios in the Calgary area. She then served as a faculty member for The Young Canadians, and Dance Director of the Calgary Stampede Showband. Rylee has since found her way back to Edge as a dance instructor and choreographer.
Upon graduation, Caitlin went on to perform soloist roles with Laura Alonso's Centro Pro Danza (Cuban Ballet, Havana). Returning to Canada, Caitlin performed with the Ontario Ballet Theatre (Toronto), Ballet Kelowna, Ballet Victoria, guest soloist with Mission Dance Company, soloist with Ballet Ouest (Montreal) and appeared in the 2010 Vancouver Olympic Opening Ceremony with Alberta Ballet and Ballet BC alongside Sarah McLaughlin.
Caitlin has choreographed and danced in numerous runway shows for Redken 5th Ave (Toronto), and danced on screen in CBC's "Tonya Lee Williams Gospel Jubilee" and the feature film "Life with Mikey". During her career, Caitlin enjoyed performing featured roles and repertoire including: Don Quioxte (Queen Dryad), Coppelia (Prayer), The Sleeping Beauty (Diamond Fairy), The Nutcracker (Rose Fairy, Arabian Princess, Candy Cane Soloist, Snow Soloist) Serenade (Balanchine- 4 Russian Girls), Grand Pas de Quatre (3rd Solo), The Four Seasons (Spring), Bird Song (Principal), La Bayadere, Swan Lake, Alice, Carmen and Paquita. She has also performed various classical, contemporary, modern and jazz works by distinguished choreographers Jean Grand-Maitre, Bengt Jorgen, Crystal Pite, Maurice Causey, Joe Laughlin, Chan Hon Goh, Choo Chiat Goh, Lynn Sheppard, Lynn Cote, Kathleen Rea, Michael Downing and Sylvie Bouchard, amoung many others.
Now retired from the stage and teaching full time, Caitlin has taught for several schools in Vancouver, Calgary and Kelowna, including the Canadian School of Ballet, Airborne Dance Centre and Decidedly Jazz Danceworks, and currently leads the Ballet Progamme at Edge School.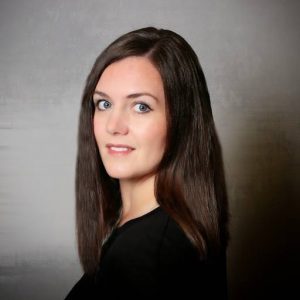 Originally from Lethbridge, Alberta, Melodie began dancing at the age of five under Kim Ully and RAD Examiner Jacqui Stuart. She spent numerous summers attending the Royal Winnipeg Ballet School and the Banff School of Fine Arts on scholarship. Upon graduation, Melodie was invited to join The Banff Festival Ballet as an apprentice dancing George Balanchine's Allegro Brilliante and works by Gioconda Barbuto and Joe Laughlin. She then went on to dance and tour with many professional companies over a 13 year span including the Goh Ballet, Ballet North and Alberta Ballet. Melodie has danced a wide range of Repertoire, some of her favourites being Petipa's La Bayadere, Julie Adam's Chameleon and Balanchine's Tarantella and Rubies.  Her career has also encompassed a 2 year Professional study with Decidedly Jazz Danceworks, and many Independent works throughout Calgary finishing with Tokyo Disney Sea's Broadway Review Encore. Upon returning from Tokyo, Japan, she was accepted into the Professional Dancer's Teaching Diploma Program at the Royal Academy of Dance in London, England studying under Lynn Wallis and Hilary Clark.  After receiving her diploma in 2007, Melodie returned to Calgary to embark on her teaching career. She now has students at the Solo Seal level and competing at the Genee International Ballet Competition, Youth America Grand Prix, and professional ballet programs and companies around the world.
At age seven Katie started her dance training, which began by focusing purely on ballet. In a matter of only two years she was preforming in The Nutcracker with Alberta Ballet, as well as The International School of Ballet, and earned the coveted role of The Sugar Plum Fairy at the age of 17. Katie attended many prestigious summer schools over her dance career, including National Ballet of Canada, Royal Winnipeg and The Goh. In her mid-teens she branched out to Lyrical, Jazz, contemporary, tap and musical theatre. At 18 she started her professional career dancing for Tokyo Disney's Encore!, a musical revue show choreographed by Patty Colombo. Shortly after, Katie booked an international tour which visited 14 major cities though out China, in which she was a lead dancer and featured soloist. Continuing to seek challenges, Katie moved to Los Angeles to pursue her dance career further. There she worked with Choreographers such as Andre Fuentes in the world renowned Choreographers Carnival. Katie has also appeared in the Bollywood film Blue, where she worked with Choreographer Liz Imperio. In 2008 Katie moved to Vancouver and worked with Josh Beamish in Move: The Company, for the 08/09 season. Katie has been teaching and choreographing for over 10 years, across North America and Australia.  Returning to Calgary for the past five years, she continues to share her life long passion for dance with her students.  Katie cherish's watching her students grow as individuals, develop as athletes and succeed as dancers.  Her teaching philosophy believes that the best results come from a combination of hard work, sound technique, and most importantly, a love for dance. Katie has been blessed to work with passionate and driven dancers.  Teaming up with these great athletes, who believe in the same philosophy has led to many overall awards and choreography acknowledgments.
Megan Daniels was born in Saskatoon and came to Calgary 7 years ago to pursue a career as a professional contemporary and ballet dancer. After dancing with several small companies throughout Saskatchewan, Manitoba and Alberta, she decided to venture into teaching and fell in love with it right away. As a teenager, she was fortunate to train professionally at the Royal Winnipeg Ballet School and spent a few years in her early 20's dancing as an apprentice with the RWB company. It was during those years that she realized that movement and dance are her life and she now feels so lucky that she is able to make her living teaching these things to others. Megan fell in love with the people and energy of Calgary as soon as she got here and now works full-time as a ballet and yoga instructor in the city. She is delighted to be a part of the Edge Dance Faculty and pass along her love of ballet to the eager young dancers of Edge School!
Stacy Ruddell grew up in Central Alberta with a passion for dance. Starting at the age of five, she trained at many different studios throughout her life.  She has trained in numerous different dance forms including jazz, tap, ballet, lyrical, acro, contemporary, African and salsa. She has trained in many syllabuses including RAD, Cecchetti, Al Gilbert and ADAPT.  She has performed at many events in her dance career and also spent four seasons cheering on the Calgary Stampeders as a Calgary Stampeder Outrider.  She was the Head Coach and Choreographer of the Outriders for one season in 2011. She also was a competitive figure skater and competed in many beauty pageants.  She was a competitive salsa dancer from 2013-2016 and got to perform at many events including ones in LAX and Las Vegas. She has since hung up her performance shoes to concentrate on her professional medical career, but continues to be passionate about teaching and choreographing dance.  Stacy has always been motivated to be an instructor. She started teaching figure skating in her home town at the young age of 12 years old. At age 14 she started teaching dance and took her first students to competition the very next year. Stacy was hired on by Cyndi Scott at Airborne Dance Studios in 2002 and remained there until 2016 when she followed Cyndi to Edge 360. Stacy has a Bachelor's Degree in Kinesiology with a Minor in Dance, as well as a Master's Degree in Science in Kinesiology specializing in Sports Medicine.  Throughout her Masters degree she worked at the University of Calgary Sports Medicine Clinic dealing with a number of sports injuries, gaining a vast knowledge of human anatomy and physiology. She continued to teach during her academics and has a huge interest in dance injuries. Stacy works full time for the Department of Critical Care Medicine, based at Foothills Medical Centre (however covering all Calgary hospitals), as a clinical research coordinator in the Intensive Care Unit. She does research on everything from traumatic brain and spinal cord injuries to sepsis and the process of organ donation.  She has numerous publications in medical journals already with more in the works for 2017.
Ajay Musodi is a Calgary based Choreographer who began his journey training with IllFX Company his recent credits include receiving 1st Place at World Of Dance Las Vegas 2019, 1st Place Monsters Santa Clara 2019, Radix Oregon 2018 Top Scoring Jr Hip Hop Choreographer and 1st Place AE Vancouver 2018. Aside from competitive choreography Ajay dedicates his time teaching in-school Hip Hop residency programs to schools across Canada for students from grades K-12! He does so with the sole purpose of spreading the infectious Culture of Hip Hop dance… helping dancers connect to the music which in turn connects us all and allows to share positivity with world surrounding us.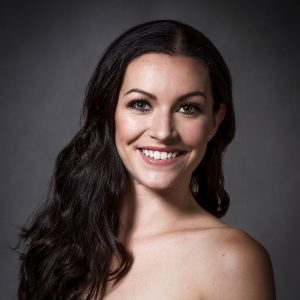 NICOLE CARON- ARAD, CYT, PBT Nicole Caron grew up in Vancouver, B.C. and received her training at the Richmond Academy of Dance where she trained in Vaganova, RAD and the Cecchetti method. She was awarded honours in her Elementary, Intermediate and Advanced RAD exams. Nicole also trained at Canada's National Ballet School, the Royal Winnipeg Ballet School, and the American Ballet Theatre, in New York City. She danced professionally as a principal dancer for the Alberta Ballet for 16 seasons as well as for the Banff Festival Arts for several years. Nicole has toured and performed across the globe to countries including Canada, USA and 3 tours to China. She has guest performed for several special events including the opening ceremonies of the Vancouver 2010 Olympic Games, the Cultural Olympiad and for Sarah Mclachlan's School of Music, to name a few. Some of Nicole's favourite roles include the title role in Carmen, Desdemona in Othello, Helena in A Midsummer's Night Dream, principal dancer in Balanchine's Rubies, Serenade, Allegro Brillante and Who Cares?, Sugar Plum Fairy in The Nutcracker, Kitri in Don Quixote, Stomper in In the Upper Room, and She in Balletlujah! Nicole completed her teacher training for Yoga in 2010 and for Progressing Ballet Technique (PBT) in 2018. She is now teaching ballet, pointe, yoga, PBT and adjudicating across Canada.
Breanne Wilson, originally from Calgary, Alberta, Canada, started her early dance training under the direction of Cyndi Scott. She then trained and performed under the direction of Umran Sumen at the International School of Ballet. There she completed her Royal Academy of Dance ballet exams up to the Advanced II level receiving Distinction.  She also danced with Jeunesse Classique Ballet performing many different roles, some of which include Sugar Plum Fairy in
The Nutcracker
, and Waltz Soloist in
Les Sylphides.
She also appeared on the finals week episodes of the hit TV show
So You Think You Can Dance Canada
where she made it to the top 50 finalists. She later attended The University of Arizona School of Dance on scholarship. She graduated Summa Cum Laude, receiving a Bachelor of Fine Arts in Dance, as well as a Minor in Business Administration. There she was fortunate to have the opportunity to work with several choreographers and perform many pieces some of which include,
Rubies
by George Balanchine,
Megalopolis
by Larry Keigwin,
Evolution of a Dream
by Sherry Zunker,
Fire Bird
by Ernie Flatt, and
Panorama
by Martha Graham. Breanne received several scholarships while at the University of Arizona including an International Student Tuition Scholarship, The Maccorquodale C Scholarship and she was a Medici Scholar award recipient for two years. Breanne also enjoys sharing her love and passion for dance through teaching. She has taught a variety of dance classes for Edge School for Athletes teaching throughout Alberta in Calgary, Grand Prairie and Fort McMurray. Breanne has modeled for the
KADYLUXE
brandand was chosen as the cover, program and event model for
Arizona Jazz Dance Showcase 2017.
Breanne was fortunate enough to perform as a soloist with Odyssey Dance Theatre in Salt Lake City for three years. She performed numerous shows with the company, some of which include
Romeo and Juliet, Giselle, Thriller, The Prodigal Son & Carmen.
She completed 3 European Tours with the company performing as a soloist throughout Germany, Switzerland and France. Most recently, Breanne performed as the Lead Aerialist in "King Triton's Concert" at Tokyo Disney Sea. She was the principal soloist in the show playing Ariel, "The Little Mermaid." Breanne just signed with Go 2 Talent Agency (GTA) and is now based out of Los Angeles. She is excited for this next chapter and the many opportunities to come!
Hayna Gutierrez was born in Havana, Cuba where she started and finished her train at the National Ballet School of Cuba. Before joining Alberta Ballet she was a principal dancer with the Ballet National de Cuba and has been a guest principal dancer in multiples countries around the world. In 2013, she won the Miami Life Award for Best Hispanic Female Dancer. Her favourite roles include the title roles in Giselle, Kitri in Don Quixote, and Carmen. Hayna has also performed as She in Balletlujah!, The Sugar Plum Fairy in The Nutcracker, Princess Aurora in The Sleeping Beauty, a lead in Balanchine's Serenade, Odette/Odile in Swan Lake, and as Cio-Cio San in Madame Butterfly. Hayna is very excited to be sharing her years of experience with the students at the Edge School.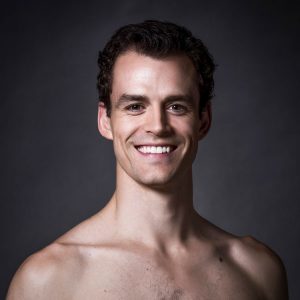 Garrett was born and raised in Edmonton, AB where he trained at Dance Unlimited in various styles. At age 17, Garrett was awarded a scholarship by Raymond Lukens to train at the Jacqueline Kennedy Onassis School at American Ballet Theatre under the direction of Franco De Vita in New York City. Since starting his career Garrett has danced in Spain, Colombia and Miami as a guest artist. Some of his favourite roles with Alberta Ballet include Puss in Boots in The Sleeping Beauty, The Elton Fan in Love Lies Bleeding, White Couple in Forgotten Lands, Tybalt in Romeo and Juliet, Escamillo in Yukichi Hattori's Carmen, and as a cast member in Dump the Physical Memory. Garrett is looking forward to sharing his passion for dance and ballet with the students at the Edge School.
Amy Gardner is a boundary-breaking dance artist, choreographer and director, interlacing movement with film, television, live performance, multi-media production and branded content. Her work fuses a profound cinematic aesthetic with bold and raw storytelling. To date, her work has been presented by the Lincoln Center Atrium, the Aronson Galleries (NYC) and featured by online platforms such as i-D, Vice and selected by Vimeo as a Staff Pick.
​Her creative process stems from a strong technical background and a profesional dance career that began in the  concert world. Her extensive training in ballet, contemporary , jazz, tap, hip hop and musical theatre have constructed her idiosyncratic style. Over the past decade, she has been creatively fueled by a variety of acting techniques and structured improvisation exercises, giving way to a highly emotional and kinetic approach to her creations. Ultimately, her goal is to synthesize her life experiences and never-ending development, creating a portfolio that amalgamates the commercial world with fine art and tells stories in an innovative way.
​Select performance and choreography credits include: Madonna, So You Think You Can Dance, Justin Bieber, X FACTOR, Disney, Nike, MOVE: The Company, Cirque du Soleil. Moment Factory, Coca-Cola, Kodak, Capitol Records and the Olympic Games.
Amy is also the artist director of annoDAM Dance, a non-for-profit dance company and an internationally renowned guest teacher and choreographer.