Artistic Director
Cyndi Scott has had many roles in Canada's professional dance community.  Currently she is the Artistic Director for the Edge School for Athletes, since 2009 and the creator of Edge Studios in 2015.  With thirty years of experience developing dancers from their first steps to the professional level Ms. Scott brings a passion and dedication to the art.
At the age of nineteen, while still an undergraduate at the University of Calgary, she founded Airborne Dance Studio where she was Artistic Director from 1996 – 2008. In that role she earned a reputation for developing dancers with strong technique and became a sought after choreographer. Her professional career as a dancer, teacher, adjudicator and choreographer has taken her throughout North America and Europe.
Ms. Scott took the role of Director of Dance Development for The Young Canadians of the Calgary Stampede (2014-2016). Tasked with creating a diverse team of specialists who foster technical development, artistic creation, and performance excellence in dance for both singers and dancers.  Cyndi enjoyed teaching, directing and choreographing for many events and productions for the Young Canadians and is also a proud TYC alumni.
Cyndi Scott was selected to deliver Choreographic Design Master Class as part of the Pro Series for MOVE IT Dance Convention in London England (2018). Delighted her former student Tara Jean Popowich (SYTYCD Canada season 2 winner) was a headliner at the same event.
Cyndi Scott teaching and choreography awards include Best Teacher at the Youth America Grand Prix (2019 Toronto semi-finals), "Particles" (2018 ensemble winner choreographer), Best Choreographer Award World Ballet Arts Grand Prix (Seattle 2018 /Calgary 2017). Her contribution to the arts community has been recognized by local and national leaders including Calgary's Mayor Nenshi and the Governor General of Canada, Honourable David Johnston.  Cyndi Scott was awarded a Global Arts award in Los Angeles in 2012.
Her choreography has been featured in the Opening Ceremonies for the Special Olympics, World Police and Fire Games, the Jimmie Slyde Institute in Barcelona Spain and professional fundraising events supported by Prince, Calvin Klein, and Wayne Gretzky.
Current and graduated  students have had acceptances and placements to summer, post graduate programs and jobs at the Royal Ballet School, The Paris Opera Ballet School, Canada's National Ballet School, The Royal Winnipeg Ballet School, The University of Arizona Dance Program, Marymount Manhattan Dance Program, Joffrey Ballet School, Complexions, The Goh Ballet Academy,  The Boston Ballet School, The Kirov Academy, The Bolshoi Ballet Academy, Alvin Ailey American Dance Theatre, The Rock School, Ballet Arizona, Ballet Chicago and The American Ballet Theatre.
Cyndi Scott is a graduate of the University of Calgary (B.A., Dance).
Dancing since the age of three, Rylee trained competitively for fifteen years in numerous disciplines under the direction of Cyndi Scott. She trained in many different syllabuses including ADAPT and RAD, and held many titles from various competitions across North America. Rylee has traveled across the USA, London, and Barcelona to further her dance knowledge and learn from successful teachers in the dance community. She has performed at the Jimmy Slyde Institute, and three different shows as a member of the O2 Dance Company.
Upon graduation from the Edge School for Athletes, Rylee attended the University of Calgary in the Haskayne School of Business to obtain her Bachelor of Commerce degree, while continuing to stay involved in the dance community. Her teaching career began at Edge School in Fort McMurray and various studios in the Calgary area. She then served as a faculty member for The Young Canadians, and Dance Director of the Calgary Stampede Showband. Rylee has since found her way back to Edge as a dance instructor and choreographer.
A native of Toronto, Caitlin began her training at the George Brown College School of Dance (Academy for Ballet Jorgen) before moving to Vancouver and graduating from the Goh Ballet Academy in 2000. With the Goh Ballet, she performed in their 25th anniversary gala in Las Vegas, and toured 7 cities including Shanghai and Beijing in China.
Upon graduation, Caitlin went on to perform soloist roles with Laura Alonso's Centro Pro Danza (Cuban Ballet, Havana). Returning to Canada, Caitlin performed with the Ontario Ballet Theatre (Toronto), Ballet Kelowna, Ballet Victoria, guest soloist with Mission Dance Company, soloist with Ballet Ouest (Montreal) and appeared in the 2010 Vancouver Olympic Opening Ceremony with Alberta Ballet and Ballet BC alongside Sarah McLaughlin.
Caitlin has choreographed and danced in numerous runway shows for Redken 5th Ave (Toronto), and danced on screen in CBC's "Tonya Lee Williams Gospel Jubilee" and the feature film "Life with Mikey". During her career, Caitlin enjoyed performing featured roles and repertoire including: Don Quioxte (Queen Dryad), Coppelia (Prayer), The Sleeping Beauty (Diamond Fairy), The Nutcracker (Rose Fairy, Arabian Princess, Candy Cane Soloist, Snow Soloist) Serenade (Balanchine- 4 Russian Girls), Grand Pas de Quatre (3rd Solo), The Four Seasons (Spring), Bird Song (Principal), La Bayadere, Swan Lake, Alice, Carmen and Paquita. She has also performed various classical, contemporary, modern and jazz works by distinguished choreographers Jean Grand-Maitre, Bengt Jorgen, Crystal Pite, Maurice Causey, Joe Laughlin, Chan Hon Goh, Choo Chiat Goh, Lynn Sheppard, Lynn Cote, Kathleen Rea, Michael Downing and Sylvie Bouchard, amoung many others.
Now retired from the stage and teaching full time, Caitlin has taught for several schools in Vancouver, Calgary and Kelowna, including the Canadian School of Ballet, Airborne Dance Centre and Decidedly Jazz Danceworks, and currently leads the Ballet Progamme at Edge School.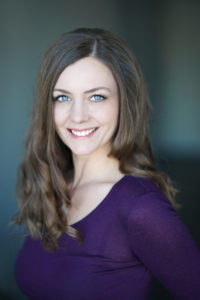 Originally from Lethbridge, Alberta, Melodie began dancing at the age of five under Kim Ully and RAD Examiner Jacqui Stuart. She spent numerous summers attending the Royal Winnipeg Ballet School and the Banff School of Fine Arts on scholarship. Upon graduation, Melodie was invited to join The Banff Festival Ballet as an apprentice dancing George Balanchine's Allegro Brilliante and works by Gioconda Barbuto and Joe Laughlin. She then went on to dance and tour with many professional companies over a 13 year span including the Goh Ballet, Ballet North and Alberta Ballet. Melodie has danced a wide range of Repertoire, some of her favourites being Petipa's La Bayadere, Julie Adam's Chameleon and Balanchine's Tarantella and Rubies.  Her career has also encompassed a 2 year Professional study with Decidedly Jazz Danceworks, and many Independent works throughout Calgary finishing with Tokyo Disney Sea's Broadway Review Encore. Upon returning from Tokyo, Japan, she was accepted into the Professional Dancer's Teaching Diploma Program at the Royal Academy of Dance in London, England studying under Lynn Wallis and Hilary Clark.  After receiving her diploma in 2007, Melodie returned to Calgary to embark on her teaching career. She now has students at the Solo Seal level and competing at the Genee International Ballet Competition, Youth America Grand Prix, and professional ballet programs and companies around the world.
Originally from British Columbia, Tatiana (Semenoff) Nahorniak trained passionately in all genres of dance, but her heart has always been with ballet. Pursuing dance at the University of Calgary and studying ballet at the School of Alberta Ballet, Tatiana graduated with a Bachelor of Arts Degree in Dance (emphasis Ballet), and immediately followed her post-secondary studies by achieving her Royal Academy of Dance (RAD) Certification. To fulfill her constant desire to learn new methods of safe practice in cultivating healthy dancers, Tatiana has more recently added to her certification Progressing Ballet Technique (PBT), a complementary conditioning program specifically for the growing dancer, Module 1 Acrobatic Arts, and Level One Ballet Blog Certification led by world renowned dance physiotherapist, Lisa Howell.
In over 15 years of teaching in Calgary, Tatiana has had the fortune of instructing at numerous competitive studios and schools throughout Alberta and British Columbia, teaching the RAD and PBT Syllabii and setting award winning choreography. She has also had the pleasure of mentoring aspiring RAD teachers as they study for their certification.
Tatiana's mission as an instructor is to make her students love attending ballet class by creating a safe, expressive environment in which an understanding of and respect for the fundamental discipline necessary in ballet is continuously instilled.  In so doing, Tatiana hopes that each dancer may appreciate the beauty of ballet and fall in love with it as deeply as she has.

Emma Lund is a dance artist, choreographer, and teacher, currently based in Calgary, Alberta. She grew up training extensively and competing in ballet, jazz, contemporary, modern, tap and hip hop, winning multiple titles across North America. Emma has completed all her ADAPT syllabus Jazz and Tap exams, as well as completing her Advanced 1 RAD ballet exam with Distinction. Early in her professional career, Emma worked closely with Sarah Dolan as a company member of the O2 Dance Company in Calgary, developing a deeper appreciation for contemporary dance. Emma furthered her professional contemporary dance training in Toronto, receiving her post-secondary diploma at The Conteur Academy under the direction of Eryn Waltman. After graduating from The Conteur Academy in 2018, she has had the opportunity to work with and perform under renowned dance artists and choreographers, such as Ryan Lee, Kelly Shaw, Eryn Waltman, Roberto Campanella (ProArteDanza), and Robert Glumbek. Other credits include The Capezio A.C.E. Awards (Los Angeles), The JUNO Awards (Alessia Cara), Locke and Key (Netflix), Legends of Horror (Casa Loma - Toronto).  Aside from performing, Emma has developed a passion as a dance educator, and loves to inspire and challenge the minds of the upcoming generation of young artists. She currently choreographs and teaches for multiple dance studios in Alberta, and thrives off the opportunity to create with a variety of gifted young artists.  Emma is thrilled to have the opportunity to share her knowledge and passion with all her students
Danny Nielsen is originally from Calgary, AB, where he began tap dancing at the age of 8. He furthered his training joining MADD Rhythms Canada under the direction of Lisa La Touche. At the age of 20, Danny was hired by the highly regarded jazz company Decidedly Jazz Danceworks, which lead to having featured tap choreographies in their productions of Tinge and Tone and 25.
In 2010, Danny became the 'Artist in Residence' at the Vancouver Tap Society, where he directed the boys program, the girls program, and youth ensemble Tap Co with the Society for 2 years. During his time in Vancouver, Danny was a part of many productions including A Chronological Life Story of a Few Tap Dancers with Matt Shields and Travis Knights, Stark Pulse with Jessie Sawyers, and the original tap dancer in the creation of Taps and Twang with the Vancouver Chinese Music Ensemble. In 2012, Danny was the recipient of the Santa Aloi Award from the Scotiabank Dance Centre. He later used the grant to create and direct his first full length production Love.Be.Best.Free, which just finished toured BC for a month in February of 2017.
Danny has emerged onto the international tap scene as a soloist, having performed at various tap festivals in Germany, Switzerland, Brazil, Houston, Portland, North Carolina to name a few. Television credits include the worldwide broadcast of the 2010 Winter Olympics Opening Ceremonies and the opening number for the 2008 Jerry Lewis Telethon choreographed by Chloe Arnold in Las Vegas, NV.
Amy Gardner is a Canadian choreographer and director currently based in NYC. Born and raised in Calgary, her classical training began at the age of three. Throughout the years, additional styles such as jazz, tap, contemporary, theatre, modern and hip hop were integrated into her education. Her professional dance career commenced at the age of 18 in Vancouver where she danced for MOVE: The Company, under the direction of Josh Beamish. During her time in Vancouver she enrolled in a program called Modus Operandi where she worked closely with Tiffany Tregarthen and David Raymond. It was under their mentorship that she was introduced to the boundless possibilities of contemporary dance and began to cultivate her creative vision and choreographic voice. Subsequently she moved to Montreal where her career expanded into film and television alongside national and international touring. Following several years of working in front of the camera as a dancer and actor, Amy made her way to NYC where she took her comprehensive body of professional experiences and began crafting her idiosyncratic choreographic language.
In 2015, Amy founded annoDAM Dance as a vehicle to develop, document and distribute dance in unprecedented ways.
Her work now spans across film, television, live performance, multimedia production and branded content. Her distinctive approach to communicating ideas and exploring narratives through movement have prompted a wide array of clients, commissioners and collaborators internationally. Throughout her professional career, Amy has maintained close ties to the Canadian dance community through frequent masterclasses, mentorship and commissioned choreography. NYC based teaching credits include Broadway Dance Center, Dartmouth College and Gibney Dance.
Stacy Ruddell grew up in Central Alberta with a passion for dance. Starting at the age of five, she trained at many different studios throughout her life.  She has trained in numerous different dance forms including jazz, tap, ballet, lyrical, acro, contemporary, African and salsa. She has trained in many syllabuses including RAD, Cecchetti, Al Gilbert and ADAPT.  She has performed at many events in her dance career and also spent four seasons cheering on the Calgary Stampeders as a Calgary Stampeder Outrider.  She was the Head Coach and Choreographer of the Outriders for one season in 2011. She also was a competitive figure skater and competed in many beauty pageants.  She was a competitive salsa dancer from 2013-2016 and got to perform at many events including ones in LAX and Las Vegas. She has since hung up her performance shoes to concentrate on her professional medical career, but continues to be passionate about teaching and choreographing dance.  Stacy has always been motivated to be an instructor. She started teaching figure skating in her home town at the young age of 12 years old. At age 14 she started teaching dance and took her first students to competition the very next year. Stacy was hired on by Cyndi Scott at Airborne Dance Studios in 2002 and remained there until 2016 when she followed Cyndi to Edge.
Stacy has a Bachelor's Degree in Kinesiology with a Minor in Dance, as well as a Master's Degree in Science in Kinesiology specializing in Sports Medicine.  Throughout her Masters degree she worked at the University of Calgary Sports Medicine Clinic dealing with a number of sports injuries, gaining a vast knowledge of human anatomy and physiology. She continued to teach during her academics and has a huge interest in dance injuries.
Stacy works full time for the Department of Critical Care Medicine, based at Foothills Medical Centre (however covering all Calgary hospitals), as a clinical research coordinator in the Intensive Care Unit. She does research on everything from traumatic brain and spinal cord injuries to sepsis and the process of organ donation.  She has numerous publications in medical journals already with more in the works for 2017.
Cody has been working with the Edge since 2017. He was awarded a full-tuition scholarship to the UNIVERSITY OF THE ARTS in Philadelphia courtesy of the NYCDA College Scholarship Foundation. While studying, he performed the works of Doug Varone, L-E-V- and William Forsythe which eventually took him abroad to perform and train throughout Europe. Berkeley graduated in 2015 with a B.F.A. in Dance Performance and received *The Expressivity Award, in recognition of his outstanding performance and leadership excellence. Berkeley studied closely with BODYTRAFFIC, NW DANCE PROJECT and L.A. DANCE PROJECT quickly after completing his undergrad degree. Berkeley was awarded "Outstanding Choreographer 2018" by YAGP for his work on the students of Ellison Ballet on both regional and national levels.
Christopher Knowles is a Canadian based Dancer/Choreographer who resides in Toronto, Ontario. Creating stories through movement and watching it come to life is his calling. In 2008, Chris was chosen to attend a Dance Tour in London, England training with some of the world's best choreographers in the UK. Chris is an Alumni student from George Brown Dance College where he furthered his technical training. While at George brown he received high achievements in choreography. After graduating he then moved back to Nova Scotia and became the artistic director of Precision Dance Company. While under the direction of PDC Christopher was frequently awarded for his choreographic works while his students excelled. He was also honored to create work at "Toronto's Choreographers Ball", "Fever After Dark "- "Fall For Dance North" as well as "Dance Weekend" for Dance Ontario! All events showcasing Toronto's professional working talent.
While Christopher works towards the launch of his contemporary based dance Company (@knowledgedancecompany, he has had the opportunity to teach at multiple professional level training venues such as "MILLENIUM Dance Complex TO" "Metro Movement" and "RIGHTFOOT DANCE STUDIO" and "The Underground". Now, Christopher is working full time at "DancelifeX" and "City Dance Corps."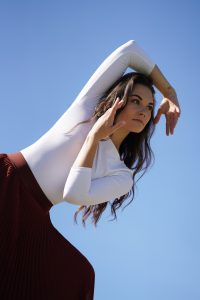 Kelcey Moore is a versatile and stylistic teacher with a strong technical background. She has traveled to Arizona, Paris, as well as Italy to further her dance training with companies such as Paris Opera Ballet, Studio Harmonic, Paris Dance School, La Scala, and Dance Arts Industry. Kelcey has earned full-scholarships to Millennium Dance Complex in Los Angeles and to EDGE performing Arts Center in Los Angeles. She has also trained with Entity Dance Company in Los Angeles for the past two summers. Travelling internationally, she has competed in Mexico and Graz, Austria as a part Team Canada in the fall of 2016 for the International Dance Organization World Hip Hop competition. She also was a part of iLLFX Company, Universesoul Dance Company, and the O2 program. Among her many performances she has performed in the Arizona Jazz Dance Invitational Showcase, the Calgary Hitmen 20th Anniversary Home Opener, and the Michael Bernard Fitzgerald Show Concert and Ruben Young's music video for Take Her Down. Kelcey is a graduate from the Edge Dance Program and is excited to return to share her passion as a faculty member.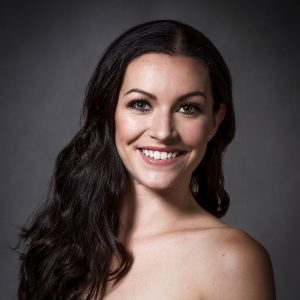 NICOLE CARON- ARAD, CYT, PBT
Nicole Caron grew up in Vancouver, B.C. and received her training at the Richmond Academy of Dance where she trained in Vaganova, RAD and the Cecchetti method. She was awarded honours in her Elementary, Intermediate and Advanced RAD exams. Nicole also trained at Canada's National Ballet School, the Royal Winnipeg Ballet School, and the American Ballet Theatre, in New York City.
She danced professionally as a principal dancer for the Alberta Ballet for 16 seasons as well as for the Banff Festival Arts for several years. Nicole has toured and performed across the globe to countries including Canada, USA and 3 tours to China.
She has guest performed for several special events including the opening ceremonies of the Vancouver 2010 Olympic Games, the Cultural Olympiad and for Sarah Mclachlan's School of Music, to name a few. Some of Nicole's favourite roles include the title role in Carmen, Desdemona in Othello, Helena in A Midsummer's Night Dream, principal dancer in Balanchine's Rubies, Serenade, Allegro Brillante and Who Cares?, Sugar Plum Fairy in The Nutcracker, Kitri in Don Quixote, Stomper in In the Upper Room, and She in Balletlujah! Nicole completed her teacher training for Yoga in 2010 and for Progressing Ballet Technique (PBT) in 2018.
She is now teaching ballet, pointe, yoga, PBT and adjudicating across Canada.
Back from New York City, originally from Calgary, Lisa's recent credit include being an original cast member of Shuffle Along on Broadway choreographed by Savion Glover and directed by George C. Wolfe. She was the recipient of the Fred Astaire award for "Outstanding Ensemble in a Broadway Show" and the A.C.C.A. Actor's Equity Award for "Outstanding Broadway Chorus". She appeared as a principal dancer in an episode of Amazon's Original TV series "Z- The Beginning of Everything" starring Christina Ricci, choreographed by John Carrafa. Previous highlights have also included touring with Savion Glover productions in Stepz, and also performing in both New York's Off-Broadway and the North American touring casts of STOMP. Lisa has performed, choreographed and taught worldwide on various independent projects. She was a faculty member at the School of Jacob's Pillow under the direction of her mentor Dianne Walker. She is currently a Professor at PACE University in Manhattan, co-director of the educational-intensive Training Dayz alongside Danny Nielsen in Calgary, and has her own performance group Tap Phonics. www.lisalatouche.com Photo Credit: Mark Bennington