Edge Studios
Meet our team!
Artistic Director
Cyndi Scott has had many roles in Canada's professional dance community.  Currently she is the Artistic Director for the Edge School and the Director of Dance Development for the Calgary Stampede.  With twenty- five years of experience developing dancers from their first steps to the professional level Ms. Scott brings a passion and dedication to the art.
At the age of nineteen, while still an undergraduate at the University of Calgary, she founded Airborne Dance Studio where she was Artistic Director from 1996 – 2008. In that role she earned a reputation for developing dancers with strong technique and became a sought after choreographer. Her professional career as a dancer, teacher, adjudicator and choreographer has taken her throughout North America and Europe.
Her contribution to the arts community has been recognized by local and national leaders including Calgary's Mayor Nenshi and the Governor General of Canada, Honourable David Johnston.  Cyndi Scott was awarded a Global Arts award in Los Angeles in 2012.
Her choreography has been featured in the Opening Ceremonies for the Special Olympics, World Police and Fire Games, the Jimmie Slyde Institute in Barcelona Spain and professional fundraising events supported by Prince, Calvin Klein, and Wayne Gretzky.
Her students have been successful in achieving professional dance careers including SYTYCD Canada season 2 winner (Tara Jean Popowich), Odyssey Dance Theatre (Breanne Wilson), X Factor (Amy Gardner) & Kylie Minogue (Janelle Lancaster).
Dancing since the age of three, Rylee trained competitively for fifteen years in numerous disciplines under the direction of Cyndi Scott. She trained in many different syllabuses including ADAPT and RAD, and held many titles from various competitions across North America. Rylee has traveled across the USA, London, and Barcelona to further her dance knowledge and learn from successful teachers in the dance community. She has performed at the Jimmy Slyde Institute, and three different shows as a member of the O2 Dance Company.
Upon graduation from the Edge School for Athletes, Rylee attended the University of Calgary in the Haskayne School of Business to obtain her Bachelor of Commerce degree, while continuing to stay involved in the dance community. Her teaching career began at Edge School in Fort McMurray and various studios in the Calgary area. She then served as a faculty member for The Young Canadians, and Dance Director of the Calgary Stampede Showband. Rylee has since found her way back to Edge as a dance instructor and choreographer.
A native of Toronto, Caitlin began her training at the George Brown College School of Dance (Academy for Ballet Jorgen) before moving to Vancouver and graduating from the Goh Ballet Academy in 2000. With the Goh Ballet, she performed in their 25th anniversary gala in Las Vegas, and toured 7 cities including Shanghai and Beijing in China.
Upon graduation, Caitlin went on to perform soloist roles with Laura Alonso's Centro Pro Danza (Cuban Ballet, Havana). Returning to Canada, Caitlin performed with the Ontario Ballet Theatre (Toronto), Ballet Kelowna, Ballet Victoria, guest soloist with Mission Dance Company, soloist with Ballet Ouest (Montreal) and appeared in the 2010 Vancouver Olympic Opening Ceremony with Alberta Ballet and Ballet BC alongside Sarah McLaughlin.
Caitlin has choreographed and danced in numerous runway shows for Redken 5th Ave (Toronto), and danced on screen in CBC's "Tonya Lee Williams Gospel Jubilee" and the feature film "Life with Mikey". During her career, Caitlin enjoyed performing featured roles and repertoire including: Don Quioxte (Queen Dryad), Coppelia (Prayer), The Sleeping Beauty (Diamond Fairy), The Nutcracker (Rose Fairy, Arabian Princess, Candy Cane Soloist, Snow Soloist) Serenade (Balanchine- 4 Russian Girls), Grand Pas de Quatre (3rd Solo), The Four Seasons (Spring), Bird Song (Principal), La Bayadere, Swan Lake, Alice, Carmen and Paquita. She has also performed various classical, contemporary, modern and jazz works by distinguished choreographers Jean Grand-Maitre, Bengt Jorgen, Crystal Pite, Maurice Causey, Joe Laughlin, Chan Hon Goh, Choo Chiat Goh, Lynn Sheppard, Lynn Cote, Kathleen Rea, Michael Downing and Sylvie Bouchard, amoung many others.
Now retired from the stage and teaching full time, Caitlin has taught for several schools in Vancouver, Calgary and Kelowna, including the Canadian School of Ballet, Airborne Dance Centre and Decidedly Jazz Danceworks, and currently leads the Ballet Progamme at Edge School.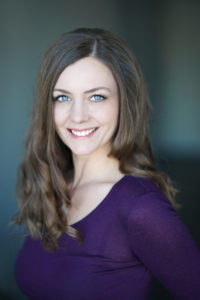 Originally from Lethbridge, Alberta, Melodie began dancing at the age of five under Kim Ully and RAD Examiner Jacqui Stuart. She spent numerous summers attending the Royal Winnipeg Ballet School and the Banff School of Fine Arts on scholarship. Upon graduation, Melodie was invited to join The Banff Festival Ballet as an apprentice dancing George Balanchine's Allegro Brilliante and works by Gioconda Barbuto and Joe Laughlin. She then went on to dance and tour with many professional companies over a 13 year span including the Goh Ballet, Ballet North and Alberta Ballet. Melodie has danced a wide range of Repertoire, some of her favourites being Petipa's La Bayadere, Julie Adam's Chameleon and Balanchine's Tarantella and Rubies.  Her career has also encompassed a 2 year Professional study with Decidedly Jazz Danceworks, and many Independent works throughout Calgary finishing with Tokyo Disney Sea's Broadway Review Encore. Upon returning from Tokyo, Japan, she was accepted into the Professional Dancer's Teaching Diploma Program at the Royal Academy of Dance in London, England studying under Lynn Wallis and Hilary Clark.  After receiving her diploma in 2007, Melodie returned to Calgary to embark on her teaching career. She now has students at the Solo Seal level and competing at the Genee International Ballet Competition, Youth America Grand Prix, and professional ballet programs and companies around the world.
At age seven Katie started her dance training, which began by focusing purely on ballet. In a matter of only two years she was preforming in The Nutcracker with Alberta Ballet, as well as The International School of Ballet, and earned the coveted role of The Sugar Plum Fairy at the age of 17. Katie attended many prestigious summer schools over her dance career, including National Ballet of Canada, Royal Winnipeg and The Goh. In her mid-teens she branched out to Lyrical, Jazz, contemporary, tap and musical theatre.
At 18 she started her professional career dancing for Tokyo Disney's Encore!, a musical revue show choreographed by Patty Colombo. Shortly after, Katie booked an international tour which visited 14 major cities though out China, in which she was a lead dancer and featured soloist. Continuing to seek challenges, Katie moved to Los Angeles to pursue her dance career further. There she worked with Choreographers such as Andre Fuentes in the world renowned Choreographers Carnival. Katie has also appeared in the Bollywood film Blue, where she worked with Choreographer Liz Imperio. In 2008 Katie moved to Vancouver and worked with Josh Beamish in Move: The Company, for the 08/09 season.
Katie has been teaching and choreographing for over 10 years, across North America and Australia.  Returning to Calgary for the past five years, she continues to share her life long passion for dance with her students.  Katie cherish's watching her students grow as individuals, develop as athletes and succeed as dancers.  Her teaching philosophy believes that the best results come from a combination of hard work, sound technique, and most importantly, a love for dance. Katie has been blessed to work with passionate and driven dancers.  Teaming up with these great athletes, who believe in the same philosophy has led to many overall awards and choreography acknowledgments.
Nancy was born and raised in Edmonton, Alberta.  She graduated from the Edmonton School of Ballet professional program in 1990 and went on to Montreal to continue her training with the L'Ecole Superieure de Danse du Quebec.  Upon graduation from that program, she danced with Banff Professional Program and Le Jeune Ballet du Quebec before moving to the United States to dance professionally with Cincinnati Ballet.
Nancy returned home in 1995 to attend the U of A, where she received her B.Ed. in Special Education and was hired by Edmonton Public Schools.  For the next 10 years she worked as an elementary and junior high teacher at various schools around the city, before joining the staff of Vimy Ridge's dance department. At Vimy, Nancy trained and coached many dancers for international competitions including Youth America Grand Prix and Cecchetti International Ballet Competition.
Nancy was co-director of Edmonton Festival Ballet from 2006 – 2018; a company that provides performance opportunities for aspiring young dancers from the age of 14 through high school.  In the summer of 2018, her family moved to Calgary where she is now teaching CTF at a junior high school in the Northwest as well as non-syllabus and pointe classes at Edge School. Nancy is excited to be back in the studio sharing her passion and experience with the talented dancers at Edge School.
Megan Daniels was born in Saskatoon and came to Calgary 7 years ago to pursue a career as a professional contemporary and ballet dancer. After dancing with several small companies throughout Saskatchewan, Manitoba and Alberta, she decided to venture into teaching and fell in love with it right away. As a teenager, she was fortunate to train professionally at the Royal Winnipeg Ballet School and spent a few years in her early 20's dancing as an apprentice with the RWB company. It was during those years that she realized that movement and dance are her life and she now feels so lucky that she is able to make her living teaching these things to others. Megan fell in love with the people and energy of Calgary as soon as she got here and now works full-time as a ballet and yoga instructor in the city. She is delighted to be a part of the Edge Dance Faculty and pass along her love of ballet to the eager young dancers of Edge School!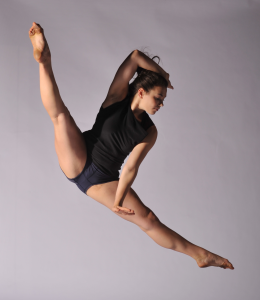 Kelcey Moore is a versatile and stylistic teacher with a strong technical background. She has traveled to Arizona, Paris, as well as Italy to further her dance training with companies such as Paris Opera Ballet, Studio Harmonic, Paris Dance School, La Scala, and Dance Arts Industry. Kelcey has earned full-scholarships to Millennium Dance Complex in Los Angeles and to EDGE performing Arts Center in Los Angeles. She has also trained with Entity Dance Company in Los Angeles for the past two summers. Travelling internationally, she has competed in Mexico and Graz, Austria as a part Team Canada in the fall of 2016 for the International Dance Organization World Hip Hop competition. She also was a part of iLLFX Company, Universesoul Dance Company, and the O2 program. Among her many performances she has performed in the Arizona Jazz Dance Invitational Showcase, the Calgary Hitmen 20th Anniversary Home Opener, and the Michael Bernard Fitzgerald Show Concert and Ruben Young's music video for Take Her Down. Kelcey is a graduate from the Edge Dance Program and is excited to return to share her passion as a faculty member.
Stacy Ruddell grew up in Central Alberta with a passion for dance. Starting at the age of five, she trained at many different studios throughout her life.  She has trained in numerous different dance forms including jazz, tap, ballet, lyrical, acro, contemporary, African and salsa. She has trained in many syllabuses including RAD, Cecchetti, Al Gilbert and ADAPT.  She has performed at many events in her dance career and also spent four seasons cheering on the Calgary Stampeders as a Calgary Stampeder Outrider.  She was the Head Coach and Choreographer of the Outriders for one season in 2011. She also was a competitive figure skater and competed in many beauty pageants.  She was a competitive salsa dancer from 2013-2016 and got to perform at many events including ones in LAX and Las Vegas. She has since hung up her performance shoes to concentrate on her professional medical career, but continues to be passionate about teaching and choreographing dance.  Stacy has always been motivated to be an instructor. She started teaching figure skating in her home town at the young age of 12 years old. At age 14 she started teaching dance and took her first students to competition the very next year. Stacy was hired on by Cyndi Scott at Airborne Dance Studios in 2002 and remained there until 2016 when she followed Cyndi to Edge.
Stacy has a Bachelor's Degree in Kinesiology with a Minor in Dance, as well as a Master's Degree in Science in Kinesiology specializing in Sports Medicine.  Throughout her Masters degree she worked at the University of Calgary Sports Medicine Clinic dealing with a number of sports injuries, gaining a vast knowledge of human anatomy and physiology. She continued to teach during her academics and has a huge interest in dance injuries.
Stacy works full time for the Department of Critical Care Medicine, based at Foothills Medical Centre (however covering all Calgary hospitals), as a clinical research coordinator in the Intensive Care Unit. She does research on everything from traumatic brain and spinal cord injuries to sepsis and the process of organ donation.  She has numerous publications in medical journals already with more in the works for 2017.
Ajay Musodi is a Calgary based Choreographer who began his journey training with IllFX Company his recent credits include receiving 1st Place at World Of Dance Las Vegas 2019, 1st Place Monsters Santa Clara 2019, Radix Oregon 2018 Top Scoring Jr Hip Hop Choreographer and 1st Place AE Vancouver 2018. Aside from competitive choreography Ajay dedicates his time teaching in-school Hip Hop residency programs to schools across Canada for students from grades K-12! He does so with the sole purpose of spreading the infectious Culture of Hip Hop dance… helping dancers connect to the music which in turn connects us all and allows to share positivity with world surrounding us.
Danny Nielsen is originally from Calgary, AB, where he began tap dancing at the age of 8. He furthered his training joining MADD Rhythms Canada under the direction of Lisa La Touche. At the age of 20, Danny was hired by the highly regarded jazz company Decidedly Jazz Danceworks, which lead to having featured tap choreographies in their productions of Tinge and Tone and 25.
In 2010, Danny became the 'Artist in Residence' at the Vancouver Tap Society, where he directed the boys program, the girls program, and youth ensemble Tap Co with the Society for 2 years. During his time in Vancouver, Danny was a part of many productions including A Chronological Life Story of a Few Tap Dancers with Matt Shields and Travis Knights, Stark Pulse with Jessie Sawyers, and the original tap dancer in the creation of Taps and Twang with the Vancouver Chinese Music Ensemble. In 2012, Danny was the recipient of the Santa Aloi Award from the Scotiabank Dance Centre. He later used the grant to create and direct his first full length production Love.Be.Best.Free, which just finished toured BC for a month in February of 2017.
Danny has emerged onto the international tap scene as a soloist, having performed at various tap festivals in Germany, Switzerland, Brazil, Houston, Portland, North Carolina to name a few. Television credits include the worldwide broadcast of the 2010 Winter Olympics Opening Ceremonies and the opening number for the 2008 Jerry Lewis Telethon choreographed by Chloe Arnold in Las Vegas, NV.
Originally from British Columbia, Tatiana (Semenoff) Nahorniak trained passionately in all genres of dance, but her heart has always been with ballet. Pursuing dance at the University of Calgary and studying ballet at the School of Alberta Ballet, Tatiana graduated with a Bachelor of Arts Degree in Dance (emphasis Ballet), and immediately followed her post-secondary studies by achieving her Royal Academy of Dance (RAD) Certification. To fulfill her constant desire to learn new methods of safe practice in cultivating healthy dancers, Tatiana has more recently added to her certification Progressing Ballet Technique (PBT), a complementary conditioning program specifically for the growing dancer, Module 1 Acrobatic Arts, and Level One Ballet Blog Certification led by world renowned dance physiotherapist, Lisa Howell.
In over 15 years of teaching in Calgary, Tatiana has had the fortune of instructing at numerous competitive studios and schools throughout Alberta and British Columbia, teaching the RAD and PBT Syllabii and setting award winning choreography. She has also had the pleasure of mentoring aspiring RAD teachers as they study for their certification.
Tatiana's mission as an instructor is to make her students love attending ballet class by creating a safe, expressive environment in which an understanding of and respect for the fundamental discipline necessary in ballet is continuously instilled.  In so doing, Tatiana hopes that each dancer may appreciate the beauty of ballet and fall in love with it as deeply as she has.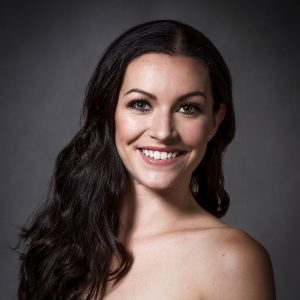 NICOLE CARON- ARAD, CYT, PBT
Nicole Caron grew up in Vancouver, B.C. and received her training at the Richmond Academy of Dance where she trained in Vaganova, RAD and the Cecchetti method. She was awarded honours in her Elementary, Intermediate and Advanced RAD exams. Nicole also trained at Canada's National Ballet School, the Royal Winnipeg Ballet School, and the American Ballet Theatre, in New York City.
She danced professionally as a principal dancer for the Alberta Ballet for 16 seasons as well as for the Banff Festival Arts for several years. Nicole has toured and performed across the globe to countries including Canada, USA and 3 tours to China.
She has guest performed for several special events including the opening ceremonies of the Vancouver 2010 Olympic Games, the Cultural Olympiad and for Sarah Mclachlan's School of Music, to name a few. Some of Nicole's favourite roles include the title role in Carmen, Desdemona in Othello, Helena in A Midsummer's Night Dream, principal dancer in Balanchine's Rubies, Serenade, Allegro Brillante and Who Cares?, Sugar Plum Fairy in The Nutcracker, Kitri in Don Quixote, Stomper in In the Upper Room, and She in Balletlujah! Nicole completed her teacher training for Yoga in 2010 and for Progressing Ballet Technique (PBT) in 2018.
She is now teaching ballet, pointe, yoga, PBT and adjudicating across Canada.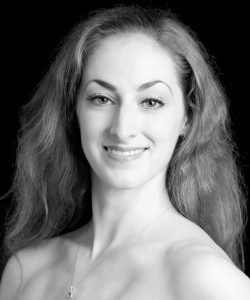 As a native of Massachusetts, most of Christiana's early training was along the Eastern seaboard at prestigious schools. At the recommendation of Elaine Bauer, she moved to Seattle to study at Pacific Northwest Ballet, under the direction of Francia Russell and Kent Stowell. After a year of studying and performing with PNB, she joined Ballet West in Salt Lake City, Utah.
During her 16 years with Ballet West, she danced the works of many of the great choreographers. Under the direction of Jonas Kage, she danced the works of Balanchine, Tudor, Stevenson, Forsythe, Nureyev, Hind, and Van Manen. With Kage, she was recognized for her "long elegant frame", "grace", and "emotional performance".  Particularly in the works of Tudor, and most notably at the Edinburgh International Festival in 2004.  "Caroline…reveals her feelings totally thanks to the subtle way Christiana Bennett underpins expressive dancing with intelligent acting...". As Christiana rose through the ranks of Ballet West, promoted to Soloist in 2003 and Principal in 2004, her repertory expanded to include all the classics as well as the works of Sir Fredrick Ashton. Some of Christiana's most notable classical roles include Caroline in LilacGarden, Odette/Odile in Swan Lake, Aurora and Lilac Fairy in The Sleeping Beauty, Sugar Plum Fairy in The Nutcracker, and Cinderella in Cinderella.
Christiana has also had the pleasure of having several works created on her. Under Adam Sklute's direction she worked with choreographers Val Caniparoli, Nicolo Fonte, Helen Pickett, Matthew Neenan, Jodie Gates, Garrett Smith, Charlotte Boye-Christensen, Susan Shields and Christopher Anderson. All creating roles and ballets for her. With Sklute, she was also able to dance the work of Ulysses Dove, Gerald Arpino, and expand her Balanchine repertoire. She also performed several works by Jiri Kylian, including Petit Mort, Sinfoniettaand Forgotten Land.
Christiana's career has taken her all over North America as well as Europe and Asia, repeatedly being recognized for her "brilliance', "clarity" and "luxurious quality of dancing". She has been fortunate to learn from, and be coached by, some of the world's leading repetiteurs. Some of the coaches she has worked with include Cynthia Gregory, Roslyn Anderson, Kathryn Bennetts, Ben Stevenson, Bruce Marks, Stanton Welch, Maria Calegari and Elaina Kumikova.
In 2015 Christiana moved to Calgary, Alberta where she joined the second largest ballet company in Canada, the Alberta Ballet.  During the 2015/2016 Season, Christiana performed in many ballets throughout Western Canada as well as worked with world renowned choreographers such as Aszure Barton and Jean Grand-Maitre.  Upon her completion of that season, Christiana excitedly accepted the position of Ballet Mistress.
As Ballet Mistress of the Alberta Ballet, Christiana enjoys working closely with the Company as well as being a Faculty Member of the School of Alberta Ballet.  She loves being able to be in the studio with Company members and students alike to bestow the wonderful tutelage she received during her 17 year professional career.
Breanne Wilson, originally from Calgary, Alberta, Canada, started her early dance training under the direction of Cyndi Scott. She then trained and performed under the direction of Umran Sumen at the International School of Ballet. There she completed her Royal Academy of Dance ballet exams up to the Advanced II level receiving Distinction.  She also danced with Jeunesse Classique Ballet performing many different roles, some of which include Sugar Plum Fairy in The Nutcracker, and Waltz Soloist in Les Sylphides. She also appeared on the finals week episodes of the hit TV showSo You Think You Can Dance Canada where she made it to the top 50 finalists. She later attended The University of Arizona School of Dance on scholarship. She graduated Summa Cum Laude, receiving a Bachelor of Fine Arts in Dance, as well as a Minor in Business Administration. There she was fortunate to have the opportunity to work with several choreographers and perform many pieces some of which include, Rubies by George Balanchine, Megalopolis by Larry Keigwin, Evolution of a Dream by Sherry Zunker, Fire Bird by Ernie Flatt, and Panorama by Martha Graham. Breanne received several scholarships while at the University of Arizona including an International Student Tuition Scholarship, The Maccorquodale C Scholarship and she was a Medici Scholar award recipient for two years.
Breanne also enjoys sharing her love and passion for dance through teaching. She has taught a variety of dance classes for Edge School for Athletes teaching throughout Alberta in Calgary, Grand Prairie and Fort McMurray. Breanne has modeled for the KADYLUXE brandand was chosen as the cover, program and event model for Arizona Jazz Dance Showcase 2017. Breanne was fortunate enough to perform as a soloist with Odyssey Dance Theatre in Salt Lake City for three years. She performed numerous shows with the company, some of which include Romeo and Juliet, Giselle, Thriller, The Prodigal Son & Carmen.She completed 3 European Tours with the company performing as a soloist throughout Germany, Switzerland and France. Most recently, Breanne performed as the Lead Aerialist in "King Triton's Concert" at Tokyo Disney Sea. She was the principal soloist in the show playing Ariel, "The Little Mermaid." Breanne just signed with Go 2 Talent Agency (GTA) and is now based out of Los Angeles. She is excited for this next chapter and the many opportunities to come!
Hannah Joelle's work was chosen to be featured in The Young Choreographer's Festival in NYC in 2017 and Escapade in Toronto, a show produced for Canadian choreographers by Ryan Foley.  Hannah choreographed Emily Vay's debut music video Dollhouse and was assistant choreographer for the music videos Party Follow Me and Lights Camera Action, filmed at Universal Studios. Hannah choreographed along side Edgar-Gilbert Reyes for WE Day Alberta 2016, under the mentorship of Paula Abdul. She has also choreographed shows for The Young Canadians of the Calgary Stampede, and has set work on many of the hip hop crews in Calgary. She has taught in Canada, the US, Bermuda, and the UK. Hannah has trained in NYC and LA with some of the most respected professionals in the industry including Sho-Tyme, Jon Rua, Sheila Barker, Super Dave, Kelly Peters, and Nijawwon Matthews. She has worked with established choreographers in the industry such as Chris Scott, Menina Fortunato, Sean Cheesman, Ed Moore, Carlo Atienza, and Shaun Evaristo, as well as many others. Hannah is the choreographer for a new musical, Off the Beaten Path, and has been working closely with Tory Doctor and Haysam Kadri on creating a physical vocabulary specific for the show. Hannah most recently choreographed Cappuccino Theatre's production of The Hunchback of Notre Dame, as well as curated, directed, and choreographed her own production this past fall titled, Tribulations.