Register Now!
Junior Level: $285 + GST, all other levels $495 + GST
FACULTY
Originally from Dallas, TX, began dancing at age six and has trained to elite levels in many styles of dance, including: Ballet, Jazz, Contemporary, Hip-Hop, Modern, Tap and Partnering. At 19, Cody was awarded a full tuition scholarship to the UNIVERSITY OF THE ARTS in Philadelphia courtesy of the NYCDA College Scholarship Foundation. He has performed the works of
Doug Varone
,
L-E-V, Aszure Barton
and
William Forsythe
to name a few. His studies took him abroad to perform and train throughout Europe, most notably at CENTRE NATIONAL DE LA DANSE PARIS.  Berkeley graduated in 2015 with a B.F.A. in Dance Performance and received the Expressivity Award, in recognition of his outstanding performance and leadership excellence. He's attended workshops with BODYTRAFFIC, NW DANCE PROJECT, SPRINGBOARD DANSE MONTREAL and JOFFREY BALLET SCHOOL. In 2015 Cody joined CLAIROBSCUR DANCE COMPANY in Los Angeles under the direction of
Laurie Sefton
. Berkeley then returned home to Dallas to join DARK CIRCLES CONTEMPORARY DANCE USA for their 4th season where he performed the work of
MADBOOTS Dance
,
Joshua L. Peugh
and
Gregory Dolbashian
. In the summer of 2017, Berkeley moved to New York City to work and teach for THE ELLISON BALLET SCHOOL. Most recently, Cody has performed with PIGEONWING DANCE under the direction of
Gabrielle Lamb
in numerous venues throughout the city. His award winning choreography has been shown at YOUNG ARTS FOUNDATION high school finalists and YOUTH AMERICA GRAND PRIX in 2016, 2017 and 2018. Berkeley was awarded "Outstanding Choreographer 2018" by YAGP for his work on the students of Ellison Ballet on both regional and national levels.  Berkeley currently leads the contemporary program for The Ellison Ballet and tours with NEW YORK CITY DANCE ALLIANCE as an adjunct faculty member. Additionally, he joined the inaugural cast of STEP ONE DANCE COMPANY to tour and perform with Holland America Line.
Artistic Director
Cyndi Scott has had many roles in Canada's professional dance community.  Currently she is the Artistic Director for the Edge School and the Director of Dance Development for the Calgary Stampede.  With twenty- five years of experience developing dancers from their first steps to the professional level Ms. Scott brings a passion and dedication to the art.
At the age of nineteen, while still an undergraduate at the University of Calgary, she founded Airborne Dance Studio where she was Artistic Director from 1996 – 2008. In that role she earned a reputation for developing dancers with strong technique and became a sought after choreographer. Her professional career as a dancer, teacher, adjudicator and choreographer has taken her throughout North America and Europe.
Her contribution to the arts community has been recognized by local and national leaders including Calgary's Mayor Nenshi and the Governor General of Canada, Honourable David Johnston.  Cyndi Scott was awarded a Global Arts award in Los Angeles in 2012.
Her choreography has been featured in the Opening Ceremonies for the Special Olympics, World Police and Fire Games, the Jimmie Slyde Institute in Barcelona Spain and professional fundraising events supported by Prince, Calvin Klein, and Wayne Gretzky.
Her students have been successful in achieving professional dance careers including SYTYCD Canada season 2 winner (Tara Jean Popowich), Odyssey Dance Theatre (Breanne Wilson), X Factor (Amy Gardner) & Kylie Minogue (Janelle Lancaster).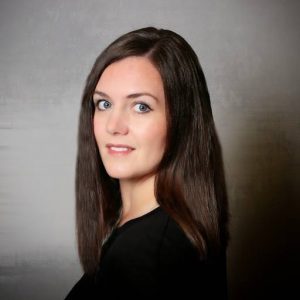 Originally from Lethbridge, Alberta, Melodie began dancing at the age of five under Kim Ully and RAD Examiner Jacqui Stuart. She spent numerous summers attending the Royal Winnipeg Ballet School and the Banff School of Fine Arts on scholarship. Upon graduation, Melodie was invited to join The Banff Festival Ballet as an apprentice dancing George Balanchine's Allegro Brilliante and works by Gioconda Barbuto and Joe Laughlin. She then went on to dance and tour with many professional companies over a 13 year span including the Goh Ballet, Ballet North and Alberta Ballet. Melodie has danced a wide range of Repertoire, some of her favourites being Petipa's La Bayadere, Julie Adam's Chameleon and Balanchine's Tarantella and Rubies.  Her career has also encompassed a 2 year Professional study with Decidedly Jazz Danceworks, and many Independent works throughout Calgary finishing with Tokyo Disney Sea's Broadway Review Encore. Upon returning from Tokyo, Japan, she was accepted into the Professional Dancer's Teaching Diploma Program at the Royal Academy of Dance in London, England studying under Lynn Wallis and Hilary Clark.  After receiving her diploma in 2007, Melodie returned to Calgary to embark on her teaching career. She now has students at the Solo Seal level and competing at the Genee International Ballet Competition, Youth America Grand Prix, and professional ballet programs and companies around the world.
Originally from San Jose, CA, Chris now resides in New York City and has trained to elite levels in many styles of dance, including: Jazz, Contemporary, Hip-Hop, Modern, Tap and Classical Ballet. He graduated Magna Cum Laude with a B.F.A in Dance Performance from Chapman University. Post-graduation, Chris was fortunate to travel and perform across Europe,most notably working at the Historic National Theatre in Prague, Czech Republic. He is currently being represented by one of the most prestigious talent agencies in New York City - McDonald-Selznick and Associates (MSA). Chris was a featured performer for the opening number for Intel's Keynote Speaker at the 2015 & 2016 International CES Convention in Las Vegas, Nevada, and has also performed in the extravagant opening number at the 2016 CISCO LIVE EVENT at the Mandalay Bay Arena! He made his television debut on SEASON 6 of the Hit TV show GLEE, as a member of Vocal Adrenaline. He had a blast recently filming episodes for season 2 of THE MARVELOUS MRS. MAISEL. Chris had the thrill of creating his version of a Dancing Avatar in the video game: JUST DANCE DISNEY PARTY 2, and was also featured in Cirque du Soleil's production of THE BEATLE'S LOVE, at the Mirage Hotel and Casino. Additionally, Chris has appeared in STEVE WYNN'S SHOWSTOPPERS at the Wynn Hotel and Casino in Las Vegas, Nevada, and has even been booked to perform in Mumbai, India for a high profile private dance event. Chris's recent New York bookings had him dancing in a SATURDAY NIGHT LIVE opening number, with the incredible Jimmy Fallon. He has also had the pleasure of dancing alongside the infamous rockettes in the RADIO CITY CHRISTMAS SPECTACTULAR, at Radio City Music Hall in New York City. Chris has just completed a contract at sea as an inaugural cast member with STEP ONE DANCE COMPANY, which is a state of the art guest entertainer dance company aboard Holland America Line. Chris is an award-winning and current choreographer, master class teacher and experienced adjudicator, who works passionately and consistently to educate dancers in an impressive number of elite competitive studios and high school dance teams across the United States, Canada and beyond.