Core Faculty
Meet Our Team!
Dancing since the age of three, Rylee trained competitively for fifteen years in numerous disciplines under the direction of Cyndi Scott. She trained in many different syllabuses including ADAPT and RAD, and held many titles from various competitions across North America. Rylee has traveled across the USA, London, and Barcelona to further her dance knowledge and learn from successful teachers in the dance community. She has performed at the Jimmy Slyde Institute, and three different shows as a member of the O2 Dance Company.
Upon graduation from the Edge School for Athletes, Rylee attended the University of Calgary in the Haskayne School of Business to obtain her Bachelor of Commerce degree, while continuing to stay involved in the dance community. Her teaching career began at Edge School in Fort McMurray and various studios in the Calgary area. She then served as a faculty member for The Young Canadians, and Dance Director of the Calgary Stampede Showband. Rylee has since found her way back to Edge as a dance instructor and choreographer.
Cyndi Scott has had many roles in Canada's professional dance community.  Currently she is the Artistic Director for the Edge School and the Director of Dance Development for the Calgary Stampede.  With twenty- five years of experience developing dancers from their first steps to the professional level Ms. Scott brings a passion and dedication to the art.
At the age of nineteen, while still an undergraduate at the University of Calgary, she founded Airborne Dance Studio where she was Artistic Director from 1996 – 2008. In that role she earned a reputation for developing dancers with strong technique and became a sought after choreographer. Her professional career as a dancer, teacher, adjudicator and choreographer has taken her throughout North America and Europe.
Her contribution to the arts community has been recognized by local and national leaders including Calgary's Mayor Nenshi and the Governor General of Canada, Honourable David Johnston.  Cyndi Scott was awarded a Global Arts award in Los Angeles in 2012.
Her choreography has been featured in the Opening Ceremonies for the Special Olympics, World Police and Fire Games, the Jimmie Slyde Institute in Barcelona Spain and professional fundraising events supported by Prince, Calvin Klein, and Wayne Gretzky.
Her students have been successful in achieving professional dance careers including SYTYCD Canada season 2 winner (Tara Jean Popowich), Odyssey Dance Theatre (Breanne Wilson), X Factor (Amy Gardner) & Kylie Minogue (Janelle Lancaster).
At age seven Katie started her dance training, which began by focusing purely on ballet. In a matter of only two years she was preforming in The Nutcracker with Alberta Ballet, as well as The International School of Ballet, and earned the coveted role of The Sugar Plum Fairy at the age of 17. Katie attended many prestigious summer schools over her dance career, including National Ballet of Canada, Royal Winnipeg and The Goh. In her mid-teens she branched out to Lyrical, Jazz, contemporary, tap and musical theatre.
At 18 she started her professional career dancing for Tokyo Disney's Encore!, a musical revue show choreographed by Patty Colombo. Shortly after, Katie booked an international tour which visited 14 major cities though out China, in which she was a lead dancer and featured soloist. Continuing to seek challenges, Katie moved to Los Angeles to pursue her dance career further. There she worked with Choreographers such as Andre Fuentes in the world renowned Choreographers Carnival. Katie has also appeared in the Bollywood film Blue, where she worked with Choreographer Liz Imperio. In 2008 Katie moved to Vancouver and worked with Josh Beamish in Move: The Company, for the 08/09 season.
Katie has been teaching and choreographing for over 10 years, across North America and Australia.  Returning to Calgary for the past five years, she continues to share her life long passion for dance with her students.  Katie cherish's watching her students grow as individuals, develop as athletes and succeed as dancers.  Her teaching philosophy believes that the best results come from a combination of hard work, sound technique, and most importantly, a love for dance. Katie has been blessed to work with passionate and driven dancers.  Teaming up with these great athletes, who believe in the same philosophy has led to many overall awards and choreography acknowledgments.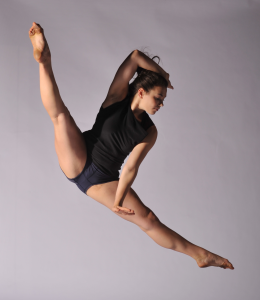 Kelcey Moore is a versatile and stylistic teacher with a strong technical background. She has traveled to Arizona, Paris, as well as Italy to further her dance training with companies such as Paris Opera Ballet, Studio Harmonic, Paris Dance School, La Scala, and Dance Arts Industry. Kelcey has earned full-scholarships to Millennium Dance Complex in Los Angeles and to EDGE performing Arts Center in Los Angeles. She has also trained with Entity Dance Company in Los Angeles for the past two summers. Travelling internationally, she has competed in Mexico and Graz, Austria as a part Team Canada in the fall of 2016 for the International Dance Organization World Hip Hop competition. She also was a part of iLLFX Company, Universesoul Dance Company, and the O2 program. Among her many performances she has performed in the Arizona Jazz Dance Invitational Showcase, the Calgary Hitmen 20th Anniversary Home Opener, and the Michael Bernard Fitzgerald Show Concert and Ruben Young's music video for Take Her Down. Kelcey is a graduate from the Edge Dance Program and is excited to return to share her passion as a faculty member.